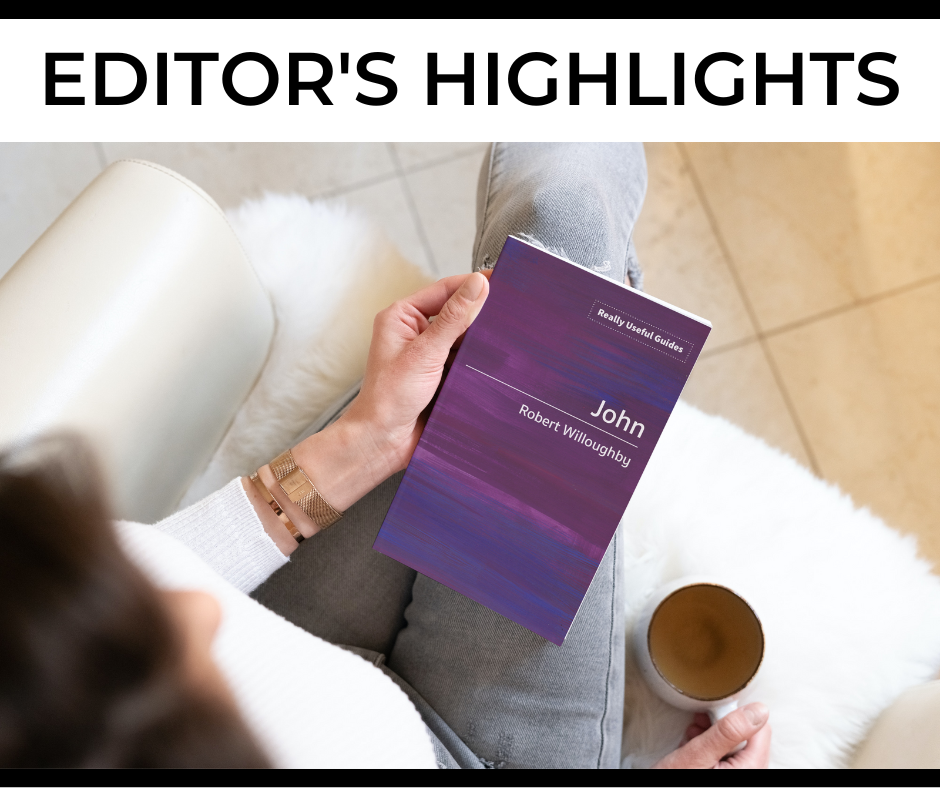 Really Useful Guides - Bible hacks for the time-pressed
'John is my favourite book. Not just in the New Testament, nor even in the Bible. But my favourite book. Full stop.'
What I love about this series is the enthusiasm of its writers. Each is genuinely passionate about the part of the Bible they're unpacking, and that excitement can't help but communicate to the reader.
So this month two new Really Useful Guides join Psalms and Colossians & Philemon. Rebecca Watson in Genesis 1-11 bravely and cheerfully tackles the very opening chapters of the Bible, while Robert Willoughby's John brings the high-flying, sometimes obscure fourth gospel down to earth and lovingly opens up its rich contents. 
As we build this series, I see these unpretentious, deliberately non-academic books, each just 100 short pages or thereabouts, making all the difference for anyone who is keen to get a good and quick overview of a particular book of the Bible while stopping short of investing in a full and detailed commentary. Or perhaps it's a first step towards that commentary!
I'd encourage church leaders to be dipping into these guides themselves for a handy and accessible way to provide context or insight for a sermon, and to be commending them to small group leaders to purchase for study preparation, and to the congregation at large for a simple yet significant next step in engaging with the Bible text and being able to read it confidently.
Head of Content Creation at BRF, Olivia is into all things editorial, design, production, web and media. To find out what this looks like day to day, follow her on @OliviaWBRF.