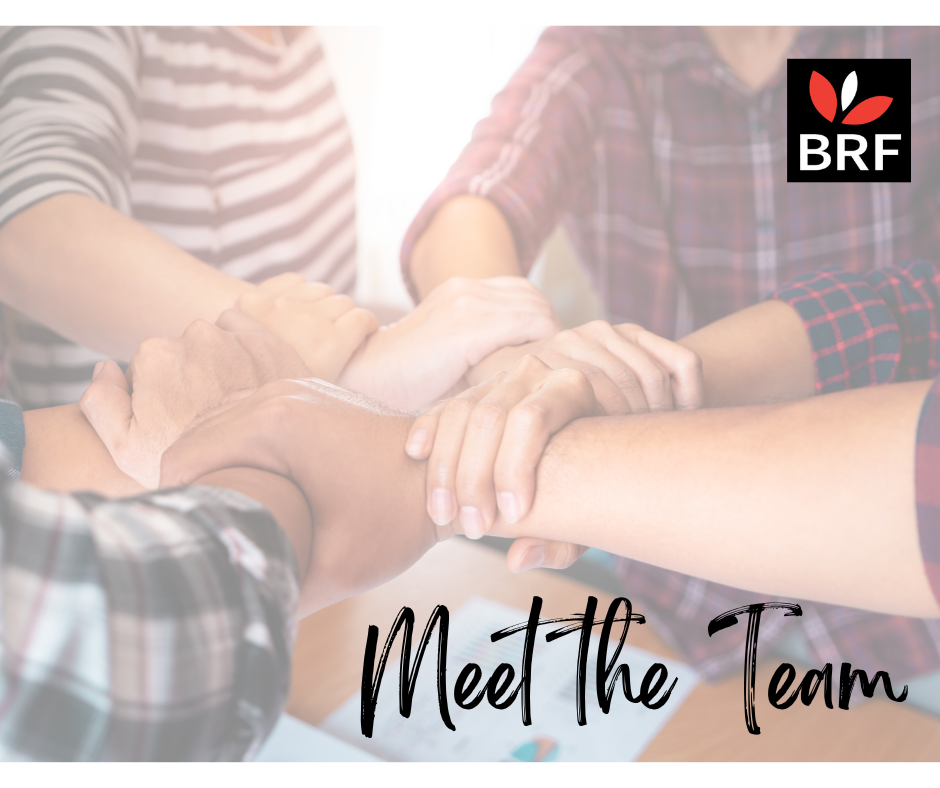 Meet Jane Butcher, BRF's advocate lead
Although Jane is no stranger to BRF,
having been on staff for 14 years, she has recently taken on her exciting new role as advocate lead. This involves gathering, training and supporting volunteers who share the work of BRF in their local church or community. In addition, she will be speaking to churches all over the country about all that BRF offers as well as representing the organisation within a range of national networks.
Jane writes:
I am excited about all aspects of this role. I really enjoy being able to speak to churches and groups about the work of BRF. Sharing what has been an exciting journey since 1922 is such a privilege. From BRF's beginnings in St Matthew's Church, Brixton, South London, it has grown to reach and resource people all across the world. I love hearing people's stories of their involvement with BRF, whether as subscribers to our Bible reading notes, as members of a Messy Church, as users of the Parenting for Faith course or as Anna Chaplains and Anna Friends.
Alongside speaking about BRF, my role is focussed on developing our team of volunteers. I believe that volunteers have so much to contribute to our work and ministry as together we support and work alongside churches in their mission. There are a number of volunteer opportunities in our various ministries, but new for BRF as a whole is the local church champion role. The aim of local church champions is to share news about BRF and explain all that the organisation can offer within the local church setting.
Our volunteers know their church and community, and they work with church leaders to make a difference to the lives of others. BRF offers a wealth of ministries and resources to help enable the faith of people of all ages, but sometimes our work isn't as well or as widely known as it might be. This is where our local church champions come in: they spread the word and introduce people to the most appropriate resources.
The BRF team of local church champions includes people of different ages, denominations and backgrounds. They may be retired or employed, and each one of them will have different availability and skills. Some focus on a particular ministry, such as Anna Chaplaincy or Messy Church, while others represent the whole of BRF.
The role varies depending on the individual and the setting. Some share BRF information via their church notice sheet while others connect with specific individuals such as children's or youth workers or those working with older people. Others still have contacts in their local 'churches together' network or denominational structures.
It's a flexible role and can work to suit each volunteer's availability. I am here to ensure that BRF supports our volunteers and offers opportunities for them to connect with others and so feel part of a larger work.
One local church champion, Jennifer, tells how her church was running a very successful Messy Church but she felt that there was more to share about the wider work of BRF. She feels that becoming a local church champion means she is 'better equipped to make the excellent work of BRF more widely known within our church.'
Another church champion, Sue, took on the role in order to encourage her congregation to become more aware of the range of BRF resources that are available to support their spiritual life. 'I was pleased to discover that BRF had lots to offer as we develop as a parish', says Sue. 'There are so many resources and initiatives which we can use as we move forward.'
BRF volunteer Catriona adds: 'It's exciting to be part of something which clearly has God's hand of blessing on it as the "movement" spreads throughout the country, meeting needs "for such a time as this". I would sum up my volunteering with BRF as a rewarding and inspiring privilege.'
Catriona is not alone in finding that volunteering is rewarding and enjoyable. Recent research* has shown that volunteering can have a significant impact on wellbeing – it gives a sense of being valued, useful, connected and purposeful. All of BRF's volunteers are greatly valued. We seek to offer a community for those who want to feel connected to the BRF family through working together as a team.
As former staff member and now volunteer Martyn Payne puts it:
'It is when we reach out to help others that we are most helped – this is the surprising equation of giving and receiving that lies at the heart of our faith in God.'
If you or someone you know would be interested in joining the team do contact jane.butcher@brf.org.uk

We'd love to encourage others to join us as we move forwards into the next season of our work. If your church or group would like to hear more about this exciting journey and what BRF offers do get in touch to learn more about our team of speakers who can offer this opportunity.
*ncvo.org.uk/policy-and-research/volunteering-policy/research/time-well-spent