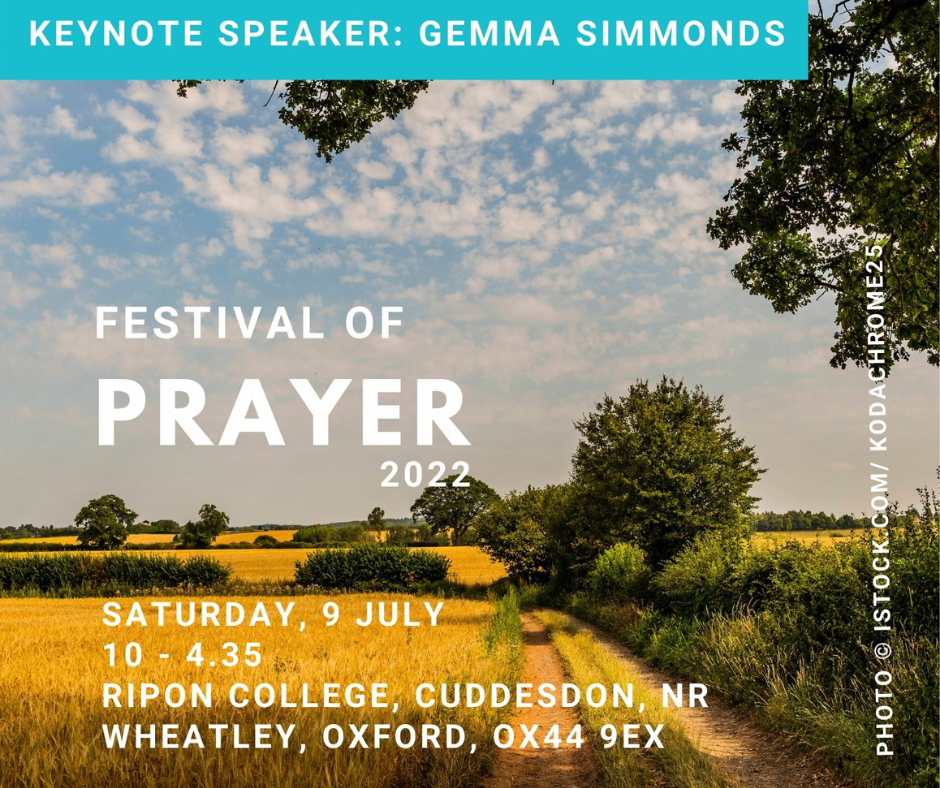 Festival of Prayer Blog by Ann Persson
In the past Ann has led many Quiet Days for BRF and more recently she has led retreats for Lee Abbey. She is author of The Circle of Love – praying with Rublev's icon of the Trinity – and also of Time for Reflection (both books published by BRF). She will lead two sessions at this year's tenth-anniversary Festival of Prayer.
Festival of Prayer 2022 
A few years ago, I gave a series of five presentations at Lee Abbey under the title 'Jesus said, "Be with me where I am."' Their titles were: 'Watching him and listening to him', 'Walking with him', 'Sitting at his feet to learn from him', 'Praying with him' and 'Sharing meals with him'. I've chosen two of these themes for my sessions at the Festival of Prayer: 'Jesus, a man of prayer' for the morning session and 'Sitting at the feet of Jesus the teacher' in the afternoon.

Throughout the sessions, I will combine projected images with scripture and music, in the hope of leaving participants with questions to think about or discuss.

Jesus, a man of prayer

As water is to a fish, so was prayer to Jesus. It was his environment. It permeated his whole being, and his relationship with his Father was as natural and continuous as breathing. What he said, what he did, where he went, who he noticed – these were all a direct result of prayer.

He said, 'The Son… can only do what he sees his Father doing… I do nothing on my own but speak just what the Father has taught me. The one who sent me is with me; he has not left me alone, for I always do what pleases him' (John 5:19; 8:28–29, NIV).

Jesus remained constantly connected to his Father through prayer, but at the same time, and as a result of always being in contact with the Father, he was connected to those around him and attentive to them – very much 'in touch'. He was not so heavenly-minded that he was of no earthly use, as the saying goes, but we might ask: if Jesus was God, why did he need to pray?

Sitting at the feet of Jesus the teacher

I will begin the session by leading participants in an imaginative meditation with the title 'An encounter with Jesus'. If you could spend some time with Jesus in person, what would you like to talk about? What would you like to ask him?

We will look at some stories of Jesus teaching the people around him. What was his overriding message? Who were some of the people on the receiving end of his teaching and how did it change their lives? How does he continue to teach us today?

I'm very much looking forward to the day and will offer a warm welcome to anyone who chooses to come to these sessions.