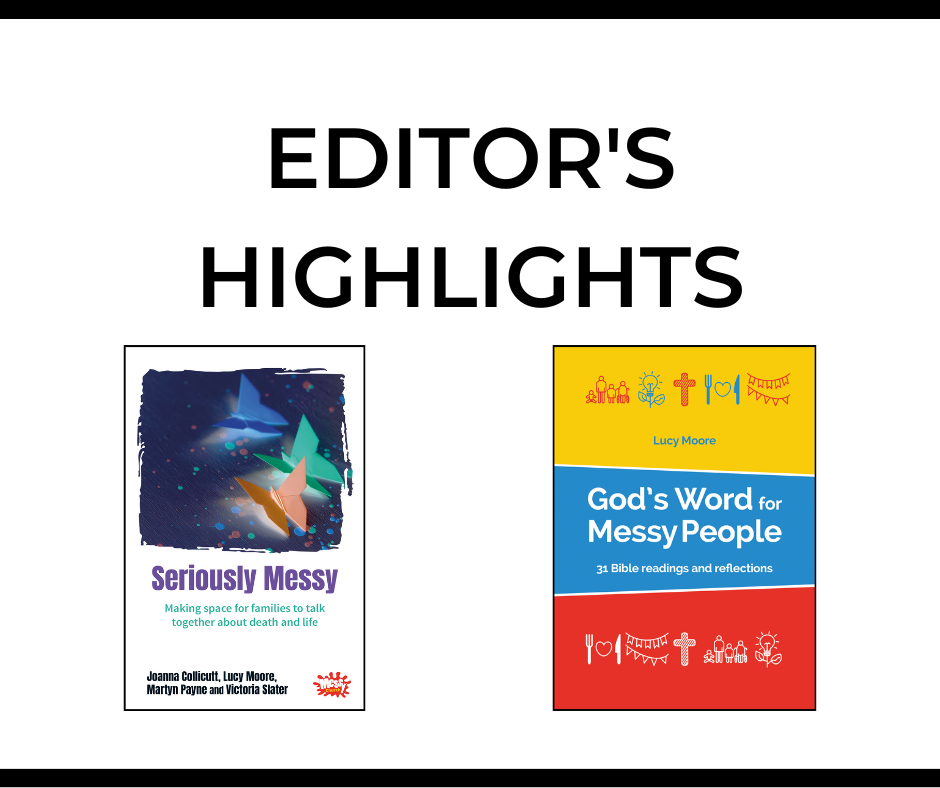 Editor's highlights
Notes from the editor
It's a lovely sunny morning for a change, and I'm all set to talk about some new summer publications.

BRF's Messy Church ministry is growing so rapidly, and we're always thinking about what resources churches are going to find most helpful. This month we're publishing two new Messy Church books, but (as with so many of our Messy titles) they're relevant across the board, whatever your church set-up.
Seriously Messy supports church communities in talking about death and loss. For a long time, this book didn't have a title; we referred to it as 'Messy Endings' or 'Messy Death'... Then inspiration struck and we're delighted to publish a book that seriously engages with serious matters within churches, in a uniquely accessible way, and while being upfront that life is not neat and tidy, but in fact… messy. Practical session material sits alongside theological context and much wise advice from a team who wear their impressive learning and experience lightly.

Buy the book
God's Word for Messy People is a short collection of Bible readings and reflections, shaped around the Messy Church values. We're aware that leaders, Messy or otherwise, so often struggle to find time for themselves, to reflect and pray, to keep their ministry in perspective, and this little book is definitely one to invest in for yourself and your team.

Buy the book
Head of Content Creation at BRF, Olivia is into all things editorial, design, production, web and media. To find out what this looks like day to day, follow her on @OliviaWBRF.