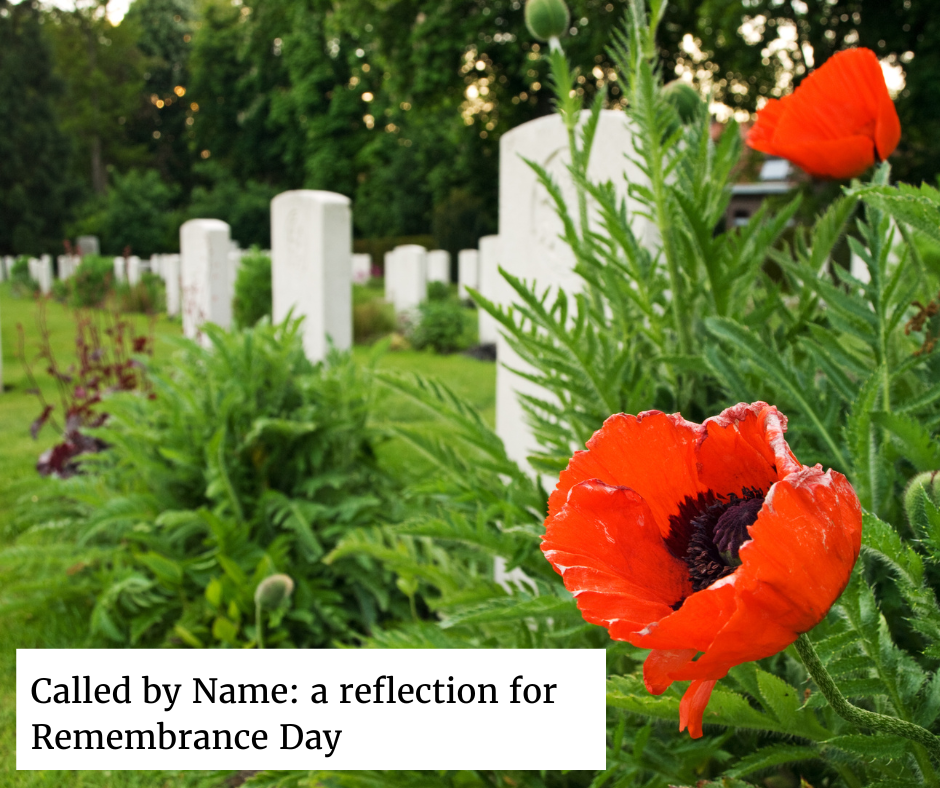 Called by name: a reflection for Remembrance Day
Today we're sharing a reflection written by the winner of The Upper Room writing competition 2020, Andrew Dutton, which is today's reading in the September–December 2021 issue of The Upper Room.
Called by name 
Read Isaiah 43:1–3
Do not fear, for I have redeemed you; I have called you by name, you are mine.
Isaiah 43:1 (NRSV)


Some years ago, I accompanied a group of school students on a trip to the World War I battlefields in Belgium. We walked through trenches imagining what it was like to be knee-deep in mud. We looked across a sea of white headstones in a beautifully kept British cemetery. We heard the last post and kept two minutes silence at the Menin Gate in Ypres. I remembered my great-uncle who had died at the Battle of the Somme in 1916. The students shared their family stories.
Now we were at Langemark, a German cemetery where over 44,000 young men were buried; 25,000 of these were in a mass grave about the size of a tennis court. There were no headstones; just grave markers laid flat on the cold earth. Most of the soldiers had no name to mark their last resting place. It was a bleak autumn day with oak leaves thick upon the ground. I knelt beside the communal grave and brushed the leaves from the inscription:
Ich habe dich bei deine Name gerufen. Du bist mein.
('I have called you by your name. You are mine.') I no longer thought of an anonymous enemy but only of young men, little older than those in our group, known by name and loved by God.
Prayer: Lord of all, may we love our enemies and pray for those who persecute us, for Jesus' sake. Amen
Prayer focus: those whose lives are blighted by war.

Thought for the day: God's love extends beyond human boundaries.