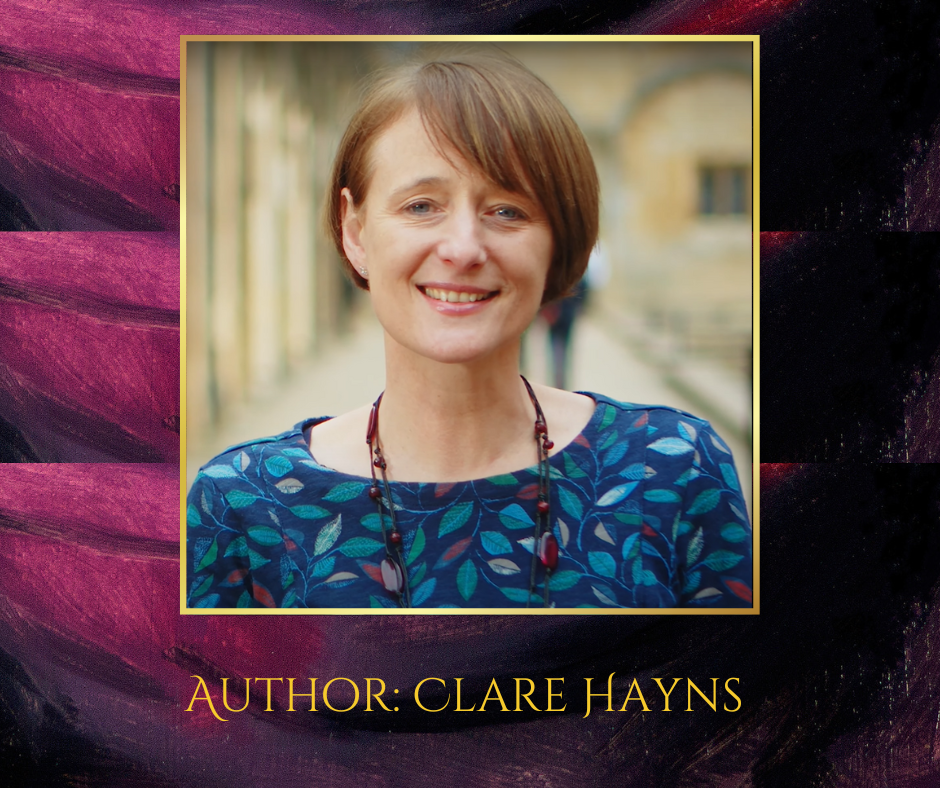 Author Profile: Clare Hayns
Clare Hayns is College Chaplain and Welfare Coordinator at Christ Church, Oxford University. The Chaplain is often the first point of contact for those needing confidential advice or support, whether in personal, academic or spiritual matters. Clare describes her role as being there 'for everyone, whether junior or senior members, staff or students, people of any faith, or none'.

She grew up in rural Buckinghamshire and pre-ordination she was a Social Worker in London, working with people with addictions and with young homeless people. She also ran an entertainment agency with her husband, John. They have three creative sons, the eldest of whom, Micah, is the illustrator for Clare's most recent book 'Unveiled'. 

Clare trained for the Anglican priesthood at Ripon College, Cuddeson and we are delighted to welcome her back there on July 9th as a speaker for our 10th Festival of Prayer.